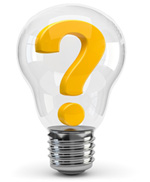 Did You Know?
Most issues can be fixed by simply rebooting your computer or device.

The AV-TEST Institute registers over 390,000 new malicious programs every day.

Components covered in dust run much hotter than they were designed to, and the computers central processing unit (CPU) could start to throttle its performance.
10 Reasons for PC issues and tips on how to Fix Slow Computer

Your computer has been running a long time without a reboot. This should always be the first step you take when issues arise. There are multiple things that take place, and reasons why rebooting fixes issues, but in short it gives your system a clean slate.

2. Not enough free hard drive space. The system needs at least 20% of free space remaining to function normally. If you find that your hard drive is close to being full, and you do not know the best ways to clear space, contact us immediately for either remote support or to perform a pc tune up. Once your hard drive is full, the operating system will be unable to boot up normally, and you will not be able to access your data without some expertise. (If you need assistance click the "Return To Product Select" button at the bottom of the page and choose the service.)

3. The hard drive is corrupted or fragmented. There are many causes for corruption on a hard drive such as an improper shutdown, a sudden lose of power, or a virus. Although the latest Operating System handle disk fragmentation a lot more efficiently, it is still a good idea to run a disk frag periodically to keep your system running optimally. If you are not comfortable performing tasks needed to fix disk corruption or fragmentation, please call us to perform a PC tune up. (If you need assistance click the "Return To Product Select" button at the bottom of the page and choose the service.)

4. Too Many Background Programs. Every time a new application is installed, it will generally be set to run automatically on startup which is using up valuable resources on your system. Although there are several services and application that should run on startup, any application that you don't use regularly does not need to be running in the background. If you are unsure which application should be running or how to turn them off, please call us to perform a PC tune up. (If you need assistance click the "Return To Product Select" button at the bottom of the page and choose the service.)

5. Your computer is infected with a Virus or Malware. There are many signs that your system has gotten a virus including slowness, constant pop ups, icons or applications no longer working, access to folders no longer allowed, missing files or desktop icons, or Windows options no longer available under the start menu. If you suspect your system has been infected, your system needs to be scanned and cleaned as soon as possible to avoid further damage and/or data loss. Please call us immediately to perform our virus removal service. (If you need assistance click the "Return To Product Select" button at the bottom of the page and choose the service.)

6. Hardware conflicts and outdated drivers. Although this cause is pretty rare today since most hardware is now plug and play, it is still something to consider. Driver compatibility however, is a major factor and a common issue for computer issues. It is important to keep up with driver updates for your hardware as they usually fix bugs or add extra features. If you suspect an issue with the hardware in your system, or do not know how to update your hardware drivers, please contact us to perform a PC diagnostic. (If you need assistance click the "Return To Product Select" button at the bottom of the page and choose the service.)

7. The Operating System is out of date. Just like your hardware, your operating system gets periodic updates to fix bugs, improve performance, or fix security risks. If these are not up to date it can cause many different performance issues. Your internet browsers such as Internet Explorer or Chrome, use add-ons or plug-ins that also need to be updated periodically. If you are unsure how to run these system updates, please contact us for assistance. (If you need assistance click the "Return To Product Select" button at the bottom of the page and choose the service.)

8. Your PC requires a memory upgrade. Depending on when you originally purchased your PC, slowness issues can be the result of not having enough memory or RAM. Today it is most common to see anywhere between 4 GB and 8 GB of RAM installed. If you have what is considered a gaming computer most likely you will have 16 GB or more. Anything less 4 GB than you probably going to want to upgrade depending on what kinds of applications your running or what you mainly use the PC for. If you are not sure how to check how much memory you system currently has or you think you may need to upgrade, please contact us to take advantage of our upgrade services. (If you need assistance click the "Return To Product Select" button at the bottom of the page and choose the service.)

9. You have an old or outdated computer. If your computer is older than 3 years it is likely that the age of the computer is causing it to be slow. Computers progress at an alarming rate and as new programs and updates for programs are released, their minimum requirements also increase and will cause older computers to slow down. If your computer is older than five years old, and assuming that doing an upgrade or a factory reset will not increase performance, we suggest purchasing a new computer if the performance is not meeting expectation. If you need assistance in determining your best course of action and/or plan on purchasing a new system, we highly recommend getting our assistance in the process. We can help you determine the best PC to meet your needs and then perform a in office install for you. (If you need assistance click the "Return To Product Select" button at the bottom of the page and choose the service.)

10. You have a hardware failure. Another reason to consider upgrading your system after 5 years is that's about the time when hardware starts failing. There are many components that can be easily replaced and are inexpensive, however depending on the age of the computer and how it's holding up to your expectations, it might be more worth putting the expense and time into a new machine. If you need assistance in determining your best course of action and/or plan on purchasing a new system, we highly recommend getting our assistance in the process. We can help you determine the best PC to meet your needs and then perform a in office install for you. (If you need assistance click the "Return To Product Select" button at the bottom of the page and choose the service.)